I have been more than slightly and completely shamelessly addicted to
L.A. Ink
lately. And by addicted, I mostly mean intensely sucked in by the incredible art of these great tattooists that literally makes me salivate right onto my pale unmarked skin.
I do have a small tattoo of a star on my foot. It is a tribute to my wistful college years where I dreamed big dreams about an important and bright future. I've always wanted to continue in this form of body modification, but was never able to commit to one design. All these ideas just linger in my head without a place to materialize. I should just go ahead and do it one of these days. That is, when I quit my job, sell all my belongs, and become a street bum.
Here are some of these designs. I wanted to write them down, more for my own reference. And hey, maybe one of these will appear on my skin sometime. Starting with the smallest, and therefore cheapest and easiest to get away with:
1. Vanitas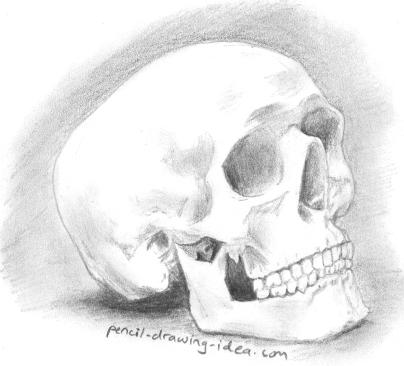 This one would go on the inside of my left arm, just below the wrist. A skull, much like the one in this picture -- realistic, not punk-rock -- facing to the right, with "Vanitas" written in old script on a scroll-like banner underneath.
Vanitas
was a common theme for European paintings circa 1600s. The latin translates to "vanity" or "emptiness", and stands for the finality of life and the ultimate uselessness of worldly possessions. It is something I think about on a daily basis, and it would just be nice to have this reminder and manifestation with me always. Plus, what an interesting conversation starter?
2. Peace
A dove, the symbol of peace and the Holy Spirit, would be on my back, wings outstretched across my shoulder blades. It's hard for me to find a visual, but know this: it would be stylized, wings textured like those of the angels in medieval icons, carrying an olive branch. God, I've been wanting this one for so long.
3. Homage to G.P.
This one is a little bit more complicated and involved. It would be a culmination of various objects representing my grandparents all in one fluid composition, stretching from my right hip to my ribs. Three of my four grandparents are still alive, but even so, I'd love to commemorate their influence in my life. They have truly been instrumental in me feeling like I actually have a family in this mess of a life situation.
I imagine this tattoo to be a vibrant scene of an old, wise tree with thick bark and green windy branches, representing the overall wisdom I've received from my grandparents. Against this tree would lean an old bicycle, a symbol for my paternal grandpa, of course. He has been riding his bike since at least the 60s, which is pretty much as awesome as he is fit. Then, on one of the branches would sit an owl, for my maternal grandma. When we were little, she would tell my cousin and me tales of an owl who surely would come and snatch us at night if we didn't settle down. NOW. Owls also are symbols of wisdom, which would be a continued metaphor in this scene.
Now, here is where I struggle to come up with something for my paternal grandma. Not because I can't think of something, but because I can think of too many things. She has always been a great teacher and family member to me, and I treasure and miss her a lot. One way to bring her into the scene would be through music notes in the filigree of the branches, or through flowers around the tree. But these don't seem significant enough. What would really fit her though, would be a Pegasus. My grandma, she is the kind of wicked-smart person who talks in riddles and references Greek mythology in her everyday conversations. When I was about 5 years old, she gave me a little blue Pegasus toy, which is how I first learned about this legend. I can't even count the number of these subtle interactions and the mental trivia I now have because of her. But how to involve a mysterious mythical Pegasus in this down-to-earth serene scene?
3b. Despite, or perhaps because of my grandma's insane intellect, she definitely appears like a crazy cat/book/plant lady. She has the latter two in abundance strewn about her pre-Revolutionary apartment. She loves flowers and always reveres their delicate and lively nature, so another design idea would be a beautiful purple flower over the curve of my shoulder. Besides, a tattoo dedicated solely to her would only be appropriate.
P.S. I just found out that her favorite flower is a red rose. Which, coincidentally happens to be not only one of my favorite flowers, but also the flower of my wedding and bridal bouquet. Somehow this just makes me all warm and fuzzy inside.
So these are a few of my favorite things. Things that have had a permanent presence in my life. Enough so, that I would not be covering these up on my 80 year old withering body. I know you appreciated that image.